Module:A Few Acres of Snow
From Vassal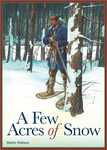 Files and Module Information
Filename
Filetype
Size
Date
Compatibility
Developer
Other Contributors
1.0
AFAOS_v1p0.vmod
Module
13.69 MB
2011-09-06
Paul Marjoram
2.0
AFAOS_v2p0.vmod
Module
7.99 MB
2011-10-31
Tim Porter
Paul Marjoram
2.1
AFAOS_v2p1.vmod
Module
8.01 MB
2011-11-19
Tim Porter
Paul Marjoram
2.2
AFAOS_v2p2.vmod
Module
17.79 MB
2015-03-13
Jon McVety
Comments
Version 2.2
Module has been updated to 2.2
Ship symbol added to Fort Beausejour.
Removed French 'Bateaux' card from play.
Version 2.1
Module has been updated to 2.1
Zoom controls have been added to the Players card hand windows.
Shortcut keys for sending the Discard Decks to their respective Draw Piles has been changed from SHIFT-D.
The 2.0 saved games will load in 2.1, except the deck changes will not appear as the game continue to have their original properties via the saved games. So be careful of SHIFT-D or the French discard pile will disappear into the Draw Deck.
Version 2.0 New version has been added, based on Paul's 1.0 module with usability improvements; this is not compatible with version 1.0 save games. Here is a brief list of the major changes; see the Help menu in the module for more information.
Solo mode added
Map changed to landscape orientation with draw, discard and reserve decks on the right hand side.
Stock area for villages, towns and forts added to map.
Players Money tracks added to map.
Shortcuts for handling of cards added to the right-hand button menu
Ability to select and therefore draw specific cards added to Empire and Location decks.
Map labels and icon rotated, larger graphics used for Military and Ship symbols.
Location window added to track the usage of towns and villages.
Version 1.0 This is the first draft of a Vassal module for Martin Wallace's "A Few Acres of Snow" (with kind permission from Martin). It seems to function pretty well, but I'm new to module design, so if you have any tips for improving it, or want to edit it yourself to improve it, please go ahead!
Screen Shots
Players
P Marjora
John L
Chuck Kroegel
dangermike
Glocko
Tinto
Kevin Rohrer
Jon McVety
Mano82