Module:A las Barricadas! (2nd Edition)
From Vassal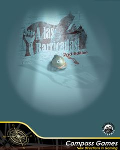 Files & Module Information
Comments
NOTE:Extension module will only work with ALB 2.51 version. Armor in Spain Data was Researched and Developed by Brad Jacobs Documentation and complete setup for scenarios 14-42 can be downloaded from BGG A las Barricades 2nd edition files section}}
Latest version of Compass Games A las Barricadas! 2nd Edition tactical war Game.
About the Game
A las Barricadas! - Part of the War Storm Series.
Please read the Help File for complete keys commands and automated functions.
At least one of the players playing this module should own a physical copy of the game.
Screen Shots
Players