Module:BattleLore
From Vassal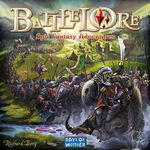 Files and Module Information
English Versions
French Version
Filename
Filetype
Size
Date
Compatibility
Developer
Other Contributors
???
Packext1.vmod
Batailles des extensions Maraudeurs et Haceleurs Gobelins, Bataillon et 3 bonus web
141 KB
unknown
unknown
Adrezo
Battlelore.mod.vmod
Battlelore 1c
11.9 MB
unknown
unknown
Adrezo
Pack Bataille T2.vmdx
Pack Bataille Tournois 2
39 KB
unknown
unknown
Adrezo
ZDragons.vmod
Extension Dragon
960 KB
unknown
unknown
Adrezo
CRES.zip
Contient toutes les cartes de résumé.
4.22 MB
unknown
unknown
Adrezo
MLJMP.vmdx
Extension comprenant la Campagne "Les M2saventures de Lady Jane et Messire Percevit"
20 KB
unknown
unknown
Adrezo
Japanese Version
Filename
Filetype
Size
Date
Compatibility
Developer
Other Contributors
3.2
BattleLorev32.vmod
Module
7.74 MB
unknown
varon
Comments
BattleLore - Epic Fantasy Adventures published by Days of Wonder and designed by Richard Borg.

English Module Comments
25 September 2021
Module version 3.2 has been uploaded. It contains a bug fix which stops cards being placed onto the Battle map when pressing the 'End Turn' button.
23 July 2016
Module version 3.1 has been uploaded. It contains improvements and bug fixes.
13 Jan 2012
To commemorate the 5th anniversary of Battlelore's release, I (LurchBrick) am proud to announce the release of the Battlelore Vassal module, version 3.0. which can also be found here
This version includes all official expansion packs as well as official web exclusive scenarios.
My thanks to all the previous maintainers of the BattleLore module whose framework I built upon and to Todd Rewoldt and Dan Cavaliere for helping to create the scenarios.

Copy of post from Sultan on the DOW site:
Hello all.
I just wanted to give folks a heads up, and something to look forward to for the upcoming new year.
After talking with Bill Bennett (creator of the VASSAL module for BattleLore), he has handed off development to me. He has a lot of other module development work in the pipeline, and I'm a frequent BL Vassal player that wants to improve a lot of things with the module as well as add all the expansions. I am in the process of redesigning the module from the ground up. The new module will include the following:
All expansions (including Scottish Wars)
Epic (including reluctant allies)
Graphical Dice on the table (I showed Bill how to achieve this and I think he is going to add it to the other C & C games)
Hot keys for more actions ( for example dice rolls, taking / spending lore, turn phase advancement )
Simultaneous war council revelation.
Better automation for lore deck generation
Turn phase accounting
Embedded units (horn blowers / drummers / heros?)
Interactive lore ( that can be dragged to your supply, or to a creature )
Card stack counting
Setup check lists
Counts of cards in player hands
Organized full set of scenarios
Option to play any scenario's terrain with Call To Arms

While most things will be redesigned under the hood, on the surface certain things will remain the same. Most of the same idioms for doing things will remain the same (declaring attackers / targets), retreat markers, that sort of thing). The layout will remain very close as well (I will try to keep things similar to the other C & C games Bill designs).
Timing is a little in flux right now, but I think I will have a beta version ready sometime in the next 2 months (perhaps earlier, or perhaps later depending on how the free time goes)
Cheers
Screen Shots
Players
LurchBrick
AC
Greg O
philthephreak
Coxyfc
philmcd
boardgamer
Burkhalter
Bilben
ColtsFan76
Pabu
ingo
DerDiplomat
yangtze
insomnio
Tmo
jwquinn
motoi
eskravitz
Jopajulu
proffumble
SirBC
Pennicillina
bikini
Touffy
PioBove
Angel40k
Waruko
bos
Seamus
jpat
Psychman
Laticpot
pmiranda
sgtspyder
WStd
warloc66
drakov666
Muzza
eloso
XSiberia
Corregidor
Bluekingzog
otscotty
Thyde
rkalajian
darlok
Ike
mundane
ironcates
Firepigeon70
taliesin
warbear
bfunny27
ArmedMedic
sgtspyder
owein77
Terragon32
Castaway99
Athmok
propbuddha
sedecula
Charleson
Hawkmoon
kmedlin
StephenPaget
faust3672
bouchon1
Zeal
Burkhalter
Vendral
MrBickman07
smalecek
m3ckm3ck
rehlers
Chefkoch
cedrox
MellyMel
raestuart
gherardo
FearlessFred
Caboose
Steerpike
specila
comat0se
onibaloney
1stSeargent
Tsunami
toddrew
cogollo
Stompot
Cavie
KevinRohrer
Angelfury
StugIIIg
TheDarkKnight
GoldDragonFamiliar
TRagedy
southseasnurse
Caboose
Sultan
wasabijoe
Damien
michaelangelo
Bladefight14
regbob
aonghus
Mavrides
JonatanRaven
Ron42na
imran
bayernkini
bobfei
ghostrock
Amarok
LordJesse
lukelearbomb
kolakoski
alaskaspi
Maxperson
poppabaggins
Wicked133
Dreadknight
azzbad
moloch
sheripops
seelord
eskravitz
PacoHolliday
yobrest
warloc66
tjlarch
FelixPhantasm
Arcane
hankk44
CptButler
FelixPhantasm
Velasco
selbuorT
Oldgamer
wigglesthegamerhooligan
jphien1
ruppt
Grumbly
actc2008
whiskey2000
dalehurtt
Snak
Element115
yangtze
pomakli
MWAlbion
fleanbilly
Keluvan
webbard
Tulfa
charlescab
spark
Adrezo
slyx17
Xaal
Starkadd
GornTC
g1ul10
Ratboy