Module:Dreamblade
From Vassal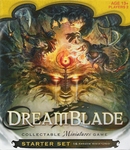 Files
Module Information
| | |
| --- | --- |
| Maintainer | unknown |
| Contributors | tullywi, Dagni, aenderlen, gprince66, Malpertius |
Comments
Vassal mod for the Dreamblade game from Wizards of the Coast.
Please note: This has been optimized with the Vassal user preferences changed to have separate windows for each Vassal section. This is accomplished by:
Opening up Vassal.
Loading this module.
Click on File and Edit Preferences.
Click on the General tab.
Turn off the check mark on "Use combined application window (requires restart)."
Click the OK button.
Shut down Vassal.
The next time (and every time thereafter) you start up Vassal for this module, each section will open in its own window. Each window can be resized and moved about the screen. The map is now oriented horizontal instead of vertical.
---
Module 2-4-1
Added damage(red) & venom(green) markers
Added base sticker images
Added Serrated Dawn Images

---
Module 0.9.4
Up to Night Fusion
Dice images
Draft Table
Designed by Malpertius

Screen Shots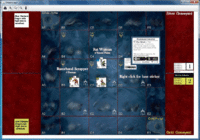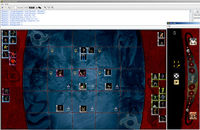 Players
Stompie
Mogwai
tullywi
DerDiplomat
cbradshaw007
LovesTha
neist
Zetan
conan83
mawiker
dazdncfzd
FreakFire74
fineredvin
Anborn
stjaybay
RichFamous
Austerity
Doppelbock
kontetsuken
snakespittle
Loudox
Sadinotna
jackyphoenix
Asteron72
Tiobaca
Hurley
DeathBaron1984
Grimnash
het2
Ninja75
hdrestr
Dagni
rwaldbiesser
evilmerlin
faust3672
Fatman2K
Tarigg
doxbane
unknown25mil
burdenwolf
Dreamlord
madslb
robocoastie
aenderlen
mirrur
dvandrei
gprince66
Malpertius
aapeppin