Module:Europa Austria 38
From Vassal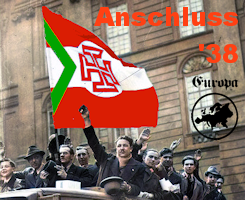 Files and Module Information
Comments
Scenario inspired by the article by the article "Austrian Army of 1938" by Michael Parker in Europa Nuts and Bolts issue 21/22, Sep-Nov 1987.
Austrian government had ordered the Bundesheer to resist the German takeover of Austria in 1938.

Version 0.20 notes (DanielTShaw) Improved German order of battle.

Version 0.10 notes (DanielTShaw) A playable module. I've not called this version 1.00 yet as it as not been played on line .
Do let me know how it works for you.

</gallery>
Players