Module:High Frontier
From Vassal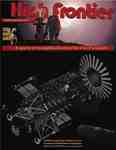 Files and Module Information
Filename
Filetype
Size
Date
Compatibility
Developer
Other Contributors
2.6.1
HFv4.vmod
Module
17.44 MB
2014-2-9
3.2.8
Samuel Williams
2.6.0
HFv4.vmdx
Required Extension
87 KB
2014-2-9
3.2.8
Samuel Williams
2.6.1
HFv5_Pieces.vmdx
Required Extension
949 KB
2014-2-9
3.2.8
Samuel Williams
2.6.0
HFv4_Cards.vmdx
Required Extension
64.64 MB
2014-2-9
3.2.8
Samuel Williams
4.0.2
HFv4_VP4.vmdx
Required Extension
3.47 MB
2013-07-22
3.2.6
Samuel Williams
0.5
HFv5_z_HiddenAgends.vmdx
Optional Extension
2.92 MB
2013-07-22
3.2.6
Samuel Williams
Filename
Filetype
Size
Date
Compatibility
Developer
Other Contributors
1.07
HFv3.vmod
Module
1.52 MB
2011-02-26
3.1.14
John Boone
1.06
HFv3.vmdx
Required Extension
54 KB
2011-02-26
3.1.14
John Boone
HFv5_Pieces.vmdx
Required Extension
949 KB
2011-02-26
3.1.14
John Boone
1.04
HFv3_Cards.vmdx
Required Extension
3.43 MB
2011-02-26
3.1.14
John Boone
0.0
HFv3_VP2.vmdx
Required Extension
565 KB
2011-02-26
3.1.14
John Boone
Comments
Description from the rulebook: In the near future, nanofacturing techniques will allow incredible new materials to be built atom by atom. But they can only be built in the zero-gravity and high-vacuum conditions in space. Various private and government enterprises race to establish a buckytube mechanosynthesis factory on a suitable carbonaceous asteroid. To do so, they accumulate tanks of water in orbiting fuel depots, to be used as rocket propellant. Also needed are remote-controlled robonauts to do the grunt work.
The key to success is water in LEO (low Earth orbit). At first, water will be expensively upported out of the deep gravity well of Earth. But for a third the fuel and energy, water can be supplied from Luna, the moons of Mars, or other nearby hydrated objects. Extracting resources at the work site is called In-Situ Resource Utilization (ISRU). Whoever develops ISRU technology able to glean water from space rather than Earth will gain the strategic high ground to make money through exoglobalization.
This module was created based on the initial release of High Frontier and the High Frontier Map Extension. Updates to the map based on the second edition or poster map may or may not happen based on availability of the art work and my or any future contributors free time.
Permisson from the designer, Phil Eklund, was given on the High Frontier Yahoo Group Message Board, message #3627, on 21 JUNE 2012. If Phil Eklund or Sierra Madre Games requests that this module be taken off of the Vassal Website at a later date I will do so.
Module build done with Vassal version 3.1.14. Compatibility with newer vassal versions is likely but untested by me.
Download the following files: HFv3.vmod HFv3.vmdx HFv5_Pieces.vmdx HFv3_Cards.vmdx HFv3_VP2.vmdx
Update 10/2012: Samuelw3 Posted HFv39.1 based on John's work.
Update 7/2013: Samuelw3 Posted HFv40.5.1 The previous vassal module was taken down and a new file is uploaded. Games saved under versions of the High Frontier prior to 40.5 are likely incompatible with the new version, unless the VP2 module is loaded in place of the VP4 victory point module. The module requires Vassal 3.2.6 or later.
Later next year portions of the module will be updated with improved interstellar components, maybe.
Update 11/2013: Samuelw3 updated new card and .vmod file with a few fixes including the ability to select NASA in setup games.
Update 2/2014: Samuelw3 updated FIXED small alternate Bernal Images; added duplicate support deck; FIXED Freighter draw specific; FIXED claim disks +3; Built! - build exotropy button; FIXED Calypso/Wet nano Card image; NEW MAP with updated points. (Removed the link to the V2 Victory point module that isn't in use anymore.
Update 9 Jan 2015: Stefano added new version 2.7.0 of main module and all extensions with the latest map (October 2014); beware that glory/ventures on the map are different from glory/ventures in the Legacy or Colonization victory point screens, so that you can choose which version to use
Update 11 Jan 2015: Stefano updated 2.7.0 (the main .vmod only) removing all obsolete/broken predefined setups - just click "new game" and remove Bernal pieces/cards and set aside/disregard extra patent decks as preferred
Screen Shots
Players
John Boone
Francisco Colmenares
Mark Stansfield
Samuel Williams
Mark Barrows