Module:Proliferation!
From Vassal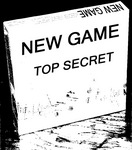 Files
Module Information
| | |
| --- | --- |
| Maintainer | ParadoxGames |
| Contributors | ParadoxGames |
Comments
Proliferation! is a the civilization simulation by Paradox Games. This Vassal Engine module was developed by the game's creator. Version 1.01 includes a basic scenario for solitaire play, and the game is flexible enough for players to design their own scenarios. Complete rules are provided in the HELP menu.
The updated version (v1.2) includes 7 scenarios, with scenarios for 1 to 4 players. Additional, more dynamic scenarios are planned, but playtesters are needed. Anyone interested in playtesting Proliferation! can find information in the four PLAYTEST items in the version 1.2's HELP menu.
Screen Shots
Players