Module:Rifles in the Darkness
From Vassal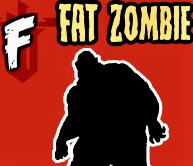 Files
Module Information
Comments
This is definitely a difficult period, and we probably face many weeks at home in quarantine. As a small contribution to break the daily routine I've decided to release Rifles in the Darkness, a free module for the Rifles series (Rifles in the Ardennes, Rifles in the Pacific and Rifles in the Peninsula). RiTD is a PnP expansion that explores the idea of supernatural forces joining the battlefield, forcing your soldiers to face enemies of unknown origin. Let me know if you like this idea and I promise to add more content (missions and enemies) to the module. Stay safe!
Version 1.0 This is the first version of a fan made Vassal extension for "Rifles in the Darkness". You can use this extension in all my Rifles in the.. Modules
© 2020 Tiny Battle Publishing. All rights reserved. Included by permission of the publisher.
Please support Tiny Battle Publishing!
Players