Module:Rommel in the Desert
From Vassal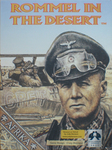 Files
Module Information
| | |
| --- | --- |
| Maintainer | shilinski |
| Contributors | shilinski, wga |
Comments
Columbia Games: WWII Northern Africa
For rules and more information, visit Columbia Games Rommel in the Desert.
When you run the module, pull down the help menu to see a RitD players guide, which should explain how to use the module -- especially how to place mines.
I uploaded version 6 on 4/8/07. If you have questions or problems, write to stan@hilinski.net.
Screen Shots
Players
shilinski
Vonpaul
milazar
Arnaud
cwmassey
czmielon
Calxx55
MedievalBanquet
Darcy Burgess
eskravitz
lugoscagliapolli
cascheif
Burkhalter
Ogreking
Coinflip
Profit
pzlehr
basem2502
sludge
wga
Cunki
pfglenn
duron600
zylin
maccaco
rmanns
Noman
vmi1983
aksanchez
Preacher
yangtze
daxelos
Mazzer
rhammond
sinbad
yankeeap
TheEmperor
wmartin64
yangtze
Brea
peteywa
charlescab
jeb123
jdarnold
grifalco
Batei
davidk64