Module:Star Wars: X-Wing Miniatures Game
From Vassal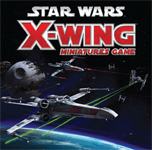 ‎
Files and Module Information
Filename
Filetype
Size
Date
Compatibility
Developer
Other Contributors
9.4.0
Star_Wars_X-Wing_Miniatures_Game-9.4.0.vmod
module
96.51 MB
07-2022
3.6.7
Mu0n
9.3.0
Star_Wars_X-Wing_Miniatures_Game-9.3.0.vmod
module
93.43 MB
09-2021
3.5.8
Mu0n
dansr,so_crates
9.2.3
Star_Wars_X-Wing_Miniatures_Game-9.2.3.vmod
module
92.47 MB
07-2021
3.5.8
Mu0n
9.2.2
Star_Wars_X-Wing_Miniatures_Game-9.2.2.vmod
module
89.08 MB
02-2021
3.5.3
Mu0n
9.2.0
Star_Wars_X-Wing_Miniatures_Game-9.2.0.vmod
module
88.78 MB
11-2020
3.4.11
Mu0n
9.1.5
Star_Wars_X-Wing_Miniatures_Game-9.1.5.vmod
module
95.35 MB
10-2020
3.4.7
Mu0n
9.1.0
Star_Wars_X-Wing_Miniatures_Game-9.1.0.vmod
module
72.04 MB
09-2020
3.4.1
Mu0n
FGA_Vassal_2.2.3.vmdx
Flight Group Alpha coop campaign
22.77 MB
10-2020
3.4.1
Biff
Vagabond,Mu0n
9.0.0
Star_Wars_X-Wing_Miniatures_Game-9.0.0.vmod
module
71.27 MB
08-2020
3.3.2
Mu0n
8.9.2
Star_Wars_X-Wing_Miniatures_Game-8.9.2.vmod
module
70.67 MB
07-2020
3.2.17
Mu0n
HotAC_Vassal_2.2.4.vmdx
HotAC coop campaign
15.08 MB
05-2020
3.2.17
Vagabond
Mu0n,Biff
8.8.9
FGA_Vassal_2.2.2.vmdx
Flight Group Alpha coop campaign
20.79 MB
06-2020
3.2.17
Biff
Vagabond,Mu0n
HotAC_Vassal_2.2.3.vmdx
HotAC coop campaign
16.21 MB
05-2020
3.2.17
Vagabond
Mu0n,Biff
FGA_Vassal_2.2.vmdx
Flight Group Alpha coop campaign
20.67 MB
06-2020
3.2.17
Biff
Vagabond,Mu0n
FGA_Vassal_2.1.1.vmdx
Flight Group Alpha campaign
42.78 MB
05-2020
3.2.17
Biff
Vagabond,Mu0n
HotAC_Vassal_2.2.1.vmdx
HotAC coop campaign
15.1 MB
05-2020
3.2.17
Vagabond
Mu0n,Biff
FGA_Vassal_2.1.vmdx
Flight Group Alpha campaign
42.78 MB
05-2020
3.2.17
Biff
Vagabond,Mu0n
FGA_Vassal_2.0.vmdx
Flight Group Alpha campaign
41.45 MB
04-2020
3.2.17
Biff
Star_Wars_X-Wing_Miniatures_Game-8.8.9.vmod
module
70.19 MB
04-2020
3.2.17
Mu0n
8.8.1
Star_Wars_X-Wing_Miniatures_Game-8.8.1.vmod
module
69.62 MB
02-2020
3.2.17
Mu0n
8.7.9
Star_Wars_X-Wing_Miniatures_Game-8.7.9.vmod
module
68.31 MB
01-2020
3.2.17
Mu0n
8.7.1
Star_Wars_X-Wing_Miniatures_Game-8.7.1.vmod
module
67.31 MB
07-2019
3.2.17
Mu0n
8.7.0
Star_Wars_X-Wing_Miniatures_Game-8.7.0.vmod
module
67.32 MB
07-2019
3.2.17
Mu0n
Jomblr
8.6.0
Star_Wars_X-Wing_Miniatures_Game-8.6.0.vmod
module
65.76 MB
05-2019
3.2.17
Mu0n
8.5.4
Star_Wars_X-Wing_Miniatures_Game-8.5.4.vmod
module
65.72 MB
04-2019
3.2.17
Mu0n
8.5.0
Star_Wars_X-Wing_Miniatures_Game-8.5.0.vmod
module
64.66 MB
03-2019
3.2.17
Mu0n
Kerbocat,Consentinon,MrMrphM,mwhited
8.4.1
Star_Wars_X-Wing_Miniatures_Game-8.4.1.vmod
module
61.58 MB
02-2019
3.2.17
Mu0n
Incard_Matt S,antigrapist
8.4.0
Star_Wars_X-Wing_Miniatures_Game-8.4.0.vmod
module
61.57 MB
02-2019
3.2.17
Mu0n
mwhited
8.3.0
Star_Wars_X-Wing_Miniatures_Game-8.3.0.vmod
module
61.51 MB
01-2019
3.2.17
Mu0n
8.2.5
Star_Wars_X-Wing_Miniatures_Game-8.2.5.vmod
module
57.9 MB
11-2018
3.2.17
Mu0n
MrMurphM
8.2.0
Star_Wars_X-Wing_Miniatures_Game-8.2.0.vmod
module
47.97 MB
09-2018
3.2.17
Mu0n
8.1.0
Star_Wars_X-Wing_Miniatures_Game-8.1.0.vmod
module
75.88 MB
07-2018
3.2.17
Mu0n
8.0.9
Star_Wars_X-Wing_Miniatures_Game-8.0.9.vmod
module
75.77 MB
07-2018
3.2.17
Mu0n
8.0.8
Star_Wars_X-Wing_Miniatures_Game-8.0.8.vmod
module
75.68 MB
07-2018
3.2.17
Mu0n
8.0.5
Star_Wars_X-Wing_Miniatures_Game-8.0.5.vmod
module
88.13 MB
06-2018
3.2.17
Mu0n
MrMurphM,ablazoned
8.0.0
Star_Wars_X-Wing_Miniatures_Game-8.0.0.vmod
module
87.19 MB
04-2018
3.2.17
MrMurphM
Mu0n
7.7.1
Star_Wars_X-Wing_Miniatures_Game-7.7.1.vmod
module
67.93 MB
12-2017
3.2.17
Mu0n
ElCarlos,radarman5,MrMurphM
7.7.0
Star_Wars_X-Wing_Miniatures_Game-7.7.0.vmod
module
81.64 MB
12-2017
3.2.17
Mu0n
ajmath,radarman5,MrMurphM
7.5.2
Star_Wars_X-Wing_Miniatures_Game-7.5.2.vmod
module
65.41 MB
10-2017
3.2.17
Mu0n
7.5.1
Star_Wars_X-Wing_Miniatures_Game-7.5.1.vmod
module
72.14 MB
10-2017
3.2.17
Mu0n
MrMurphM
7.5.0
Star_Wars_X-Wing_Miniatures_Game-7.5.0.vmod
module
65.4 MB
10-2017
3.2.17
Mu0n
ajmath,MrMurphM,radarman5
7.4.3
Star_Wars_X-Wing_Miniatures_Game-7.4.3.vmod
module
63.79 MB
09-2017
3.2.17
Mu0n
7.4.1
Star_Wars_X-Wing_Miniatures_Game-7.4.1.vmod
module
62.13 MB
08-2017
3.2.17
Mu0n
antigrapist
Universal_Map_Pack_1.0.vmdx
MapExtension
16.22 MB
12-2014
3.2.17
Gabriel Velasquez
silentubiquity
7.1.2
Star_Wars_X-Wing_Miniatures_Game-7.1.2.vmod
module
75.62 MB
07-2017
3.2.17
Mu0n
Universal_Map_Pack_1.0.vmdx
MapExtension
16.22 MB
12-2014
3.2.17
Gabriel Velasquez
silentubiquity
7.1.0
Star_Wars_X-Wing_Miniatures_Game-7.1.0.vmod
module
75.34 MB
07-2017
3.2.17
Mu0n
Universal_Map_Pack_1.0.vmdx
MapExtension
16.22 MB
12-2014
3.2.17
Gabriel Velasquez
silentubiquity
7.0.8
Star_Wars_X-Wing_Miniatures_Game-7.0.8.vmod
module
74.65 MB
06-2017
3.2.17
Mu0n
Universal_Map_Pack_1.0.vmdx
MapExtension
16.22 MB
12-2014
3.2.17
Gabriel Velasquez
silentubiquity
7.0.7
Star_Wars_X-Wing_Miniatures_Game-7.0.7.vmod
module
73.72 MB
06-2017
3.2.17
Mu0n
Universal_Map_Pack_1.0.vmdx
MapExtension
16.22 MB
12-2014
3.2.17
Gabriel Velasquez
silentubiquity
7.0.5
Star_Wars_X-Wing_Miniatures_Game-7.0.5.vmod
module
73.23 MB
06-2017
3.2.17
Mu0n
ajmath,Monoker,GuidoKessels,radarman5
Universal_Map_Pack_1.0.vmdx
MapExtension
16.22 MB
12-2014
3.2.17
Gabriel Velasquez
silentubiquity
7.0.3
Star_Wars_X-Wing_Miniatures_Game-7.0.3.vmod
module
72.4 MB
05-2017
3.2.17
Mu0n
ajmath
Universal_Map_Pack_1.0.vmdx
MapExtension
16.22 MB
12-2014
3.2.17
Gabriel Velasquez
silentubiquity
7.0.1
Star_Wars_X-Wing_Miniatures_Game-7.0.1.vmod
module
71.96 MB
05-2017
3.2.17
Mu0n
Universal_Map_Pack_1.0.vmdx
MapExtension
16.22 MB
12-2014
3.2.17
Gabriel Velasquez
silentubiquity
6.5.3
Star_Wars_X-Wing_Miniatures_Game-6.5.3.vmod
module
71.59 MB
03-2017
3.2.17
Mu0n
ajmath
Universal_Map_Pack_1.0.vmdx
MapExtension
16.22 MB
12-2014
3.2.17
Gabriel Velasquez
silentubiquity
6.5.2
Star_Wars_X-Wing_Miniatures_Game-6.5.2.vmod
module
71.56 MB
03-2017
3.2.17
Mu0n
ajmath,TerTer
Universal_Map_Pack_1.0.vmdx
MapExtension
16.22 MB
12-2014
3.2.17
Gabriel Velasquez
silentubiquity
6.5.0
Star_Wars_X-Wing_Miniatures_Game-6.5.0.vmod
module
71.34 MB
03-2017
3.2.17
Mu0n
ajmath,haslo,guidokessels,TerTer
Universal_Map_Pack_1.0.vmdx
MapExtension
16.22 MB
12-2014
3.2.17
Gabriel Velasquez
silentubiquity
6.4.0
Star_Wars_X-Wing_Miniatures_Game-6.4.0.vmod
module
71.33 MB
02-2017
3.2.17
Mu0n
ajmath,sozin,guidokessels
Universal_Map_Pack_1.0.vmdx
MapExtension
16.22 MB
12-2014
3.2.17
Gabriel Velasquez
silentubiquity
6.3.2
Star_Wars_X-Wing_Miniatures_Game-6.3.2.vmod
module
67.89 MB
02-2017
3.2.17
Mu0n
radarman5,Mishary
Universal_Map_Pack_1.0.vmdx
MapExtension
16.22 MB
12-2014
3.2.16
Gabriel Velasquez
silentubiquity
6.3.0
Star_Wars_X-Wing_Miniatures_Game-6.3.0.vmod
module
64.33 MB
12-2016
3.2.16
Mu0n
earthworm,kdubb,pheaver
Universal_Map_Pack_1.0.vmdx
MapExtension
16.22 MB
12-2014
3.2.16
Gabriel Velasquez
silentubiquity
6.2.6
Star_Wars_X-Wing_Miniatures_Game-6.2.6.vmod
module
64.03 MB
12-2016
3.2.16
Mu0n
radarman5,Transmogrifier
Universal_Map_Pack_1.0.vmdx
MapExtension
16.22 MB
12-2014
3.2.16
Gabriel Velasquez
silentubiquity
Imperial_Ships_Update_6-2-6.zip
vlog
573 KB
12-2016
3.2.16
dhowtocor
Rebel_Ships_Update_6-2-6.zip
vlog
573 KB
12-2016
3.2.16
dhowtocor
6.2.4
Star_Wars_X-Wing_Miniatures_Game-6.2.4.vmod
module
62.4 MB
11-2016
3.2.16
Mu0n
radarman5,Modernpenguin,Klutz
Universal_Map_Pack_1.0.vmdx
MapExtension
16.22 MB
12-2014
3.2.16
Gabriel Velasquez
silentubiquity
Scum_and_Villiany_Ships_Update_6-2-4.zip
vlog
532 KB
11-2016
3.2.16
dhowtocor
6.2.3
Star_Wars_X-Wing_Miniatures_Game-6.2.3.vmod
module
62.08 MB
11-2016
3.2.16
Mu0n
radarman5
Universal_Map_Pack_1.0.vmdx
MapExtension
16.22 MB
12-2014
3.2.16
Gabriel Velasquez
silentubiquity
6.2.2
Star_Wars_X-Wing_Miniatures_Game-6.2.2.vmod
module
61.43 MB
10-2016
3.2.16
Mu0n
Universal_Map_Pack_1.0.vmdx
MapExtension
16.22 MB
12-2014
3.2.16
Gabriel Velasquez
silentubiquity
Scum_and_Villainy_Ships_Update_6-2-2.zip
vlog
1.06 MB
11-2016
3.2.16
dhowtocor
Imperial_Ships_Correction.zip
vlog
872 KB
11-2016
3.2.16
dhowtocor
6.2.0
Star_Wars_X-Wing_Miniatures_Game-6.2.0.vmod
module
60.55 MB
09-2016
3.2.16
Mu0n
Transmogrifier
Universal_Map_Pack_1.0.vmdx
MapExtension
16.22 MB
12-2014
3.2.16
Gabriel Velasquez
silentubiquity
Rebel_Ships_Update_6-2-0.zip
vlog
2.23 MB
10-2016
3.2.16
dhowtocor
Scum_and_Villainy_Update_6-2-0.zip
vlog
567 KB
10-2016
3.2.16
dhowtocor
HotAC_Vassal_2.1.vmdx
Heroes of the Aturi Cluster campaign
23.59 MB
09-2016
3.2.16
Tortello
Daelius,Mu0n
6.1.0
Star_Wars_X-Wing_Miniatures_Game-6.1.0.vmod
module
59.64 MB
08-2016
3.2.16
Mu0n
radarman5,earthworm,Klutz
Universal_Map_Pack_1.0.vmdx
MapExtension
16.22 MB
12-2014
3.2.16
Gabriel Velasquez
silentubiquity
Imperial_Ships_Update_6-1-0.zip
vlog
511 KB
08-2016
3.2.16
dhowtocor
Rebel_Ships_Update_6-1-0.zip
vlog
3.7 MB
08-2016
3.2.16
dhowtocor
Scum_and_Villainy_Ships_Update_6-1-0.zip
vlog
6.14 MB
07-2016
3.2.16
dhowtocor
HotAC_Vassal_v2.vmdx
Heroes of the Aturi Cluster campaign
23.34 MB
09-2016
3.2.16
Tortello
Daelius,Mu0n
6.0.2
Star_Wars_X-Wing_Miniatures_Game-6.0.2.vmod
module
49.42 MB
07-2016
3.2.16
Mu0n
radarman5
Universal_Map_Pack_1.0.vmdx
MapExtension
16.22 MB
12-2014
3.2.16
Gabriel Velasquez
silentubiquity
Rebel_Ships_6-0-0.zip
vlog
9.07 MB
07-2016
3.2.16
dhowtocor
Scum_And_Villiany_6-0-0.zip
vlog
6.36 MB
07-2016
3.2.16
dhowtocor
6.0.0
Star_Wars_X-Wing_Miniatures_Game-6.0.0.vmod
module
49 MB
07-2016
3.2.16
Mu0n
radarman5
Universal_Map_Pack_1.0.vmdx
MapExtension
16.22 MB
12-2014
3.2.16
Gabriel Velasquez
silentubiquity
Starting_Layout_6-0-0.vlog
vlog
110 KB
07-2016
3.2.16
silentubiquity
dhowtocor
Imperial_Ships_6-0-0.zip
vlog
10.13 MB
07-2016
3.2.16
dhowtocor
Rebel_Ships_6-0-0.zip
vlog
9.07 MB
07-2016
3.2.16
dhowtocor
Scum_And_Villiany_6-0-0.zip
vlog
6.36 MB
07-2016
3.2.16
dhowtocor
Comments
For Older files and version history see the modules' archives
here
If you want some help getting started with the module, go here
If you're looking for the critical damage card text and effect (standard and huge ships), go here
IMPORTANT v8.0.0 and future versions can't play with prior versions because of a totally revamped filename system.
IMPORTANT - since v5.0.0, only the main module file is needed to play. In addition, you may get the map pack (Universal map pack v1.0) if you are tired of seeing black backgrounds and the basic 3x3 starfield map. Getting the single ship module extensions (e.g. X-Wing, TIE Interceptor, etc.) is NO LONGER NECESSARY. Also optional, the faction files that lets you get logfiles of ships set up with stats, cards and dials, 1 ship type per logfile.
Version 9.4.0
Added all remaining ships (ST70, Clone Z95, Rogue-class, Gauntlet)
Objective tokens (can be nudged + rotated, no autorange though)
Missing rebel fang ship base added
New 6 obstacles added in the Asteroids and Debris tabs of the Pieces window
Version 9.2.3
Added all wave x content from sept2021
bugfix: selected ship on ALT-C no longer reports itself
bugfix: Launch Bay Next (website) has replaced the official Squad builder in the autospawn window
Version 9.2.3
Clock can now be reset
Requires Vassal client 3.5.8
Version 9.2.2
Working Clock both players can operate
Requires Vassal client 3.5 (3.5.3 is out at the time of this release)
Version 9.2.0
Zam Vessel condition card can be hidden/revealed and is dual state
Ship moves through detection by spawning a template with 's'. Using that template, hit 's' for overlap to ship detection
Front bomb spawner launch is now correctly oriented (bug plagued last version)
Aces High hyperspace marker now has a ctrl-click mouse interface for easy ship docking
Every player can mouse-over cards in every other player's windows now
Version 9.1.5
Sensor buoys now spawn in doubles (red and blue)
Remotes now spawn a remote "pilot card" for hull and agi ratings
Autorange from obstacles and remotes is repaired
Crit cards now spawn tokens again with CTRL-T
HMP and TIE/rb now have dual states graphics (ALT-U) to toggle
new Frog Squadron map
Version 9.1.0
Required module version for compatibility with Vassal client v3.4.1 and up. More robust keyboard stroke compatibility going forward, even in international keyboard layouts; otherwise, everything is broken: ship movement, bomb spawner, ship repositioning, autorange firing lines, autorange from obstacles
Inconsequential bug fixed when you were an observer joining a game in progress at some exact moment when a dial was manipulated by a player; despite a bug crash popup, as an observer, you could keep on without consequence. The popup shouldn't appear anymore.
TIE/rb Heavy dial plate error fixed
1 New Map
Version 9.0.0
Wave 7 and 8 ships and dials can spawn with 1 test pilot each
Sideslip mechanism works for small ships (ready for HMP Droid Gunship upgrade card)
Vassal client v3.3.2 is supported (should be, theoretically) for 4k+ resolution
Mac users can use the rightmost option key + left click to summon the ship mouse interface instead of the now no longer work (for mac only) ctrl-left click. Windows users can keep on using ctrl-left click, or now rightmost alt-left click as well if they fancy that.
Version 8.9.2
The arc lines on small ship bases were tightened in a narrower angle to match the 1-2-3 arc toggle graphic
2 new maps were added (Jehda, Mustafar)
Autorange obstruction works with some elements of the optional hotac and FGA campaign extensions now
Version 8.8.9
Events Calendar accessible from the module- leads to a community driven google calendar for vassal events
Autospawn now spawns charge tokens on pilots and correct number of force tokens if there are upgrade cards pushing up the force count max
12 environment cards added to the Pieces window
Aces High marker (hyperspace marker) added to the Pieces window
Blinded Pilot damage card text fixed
Version 8.8.1
New 3 gas cloud tokens added from 'Never Tell me the Odds' pack
TIE/in renaming leading to missing interceptor graphics is now fixed
Rare wrong belbullab dial plate bug now fixed
Version 8.7.9
Last 4 arc autoranges: left, right, full front, full back added in
Deplete token
New endpoint used for translating YASB2 Url squads; old one will be deprecated and be unmaintained
Version 8.7.1
Bug fix - the ship mouse interface will no longer try to spawn offscreen near the bottom edge of the map
Version 8.7.0
Mouse interface up to 103 buttons from 15, new design with pages of buttons
Wave 4 is complete (fuse, electro-proton bomb)
Echo decloak
rear arc, side arc, full front, full rear are now available for all ships
Version 8.6.0
Tallon Roll 3 positions selected with a click
Probe Droid click interface
Buzz swarm droid click interface
Rotated obstacles now trigger overlap events correctly
Version 8.5.4
Autorange from obstacles (asteroids, debris, gas clouds) and remotes (probe droid for now)
4 bugs fixed
Version 8.5.0
Wave 3 is complete: ships, pilots, upgrades, dials, new obstacle gas clouds, new tokens
Mouse interface v2, can do StarViper barrel rolls, adjust charge and force
5 bugs fixed
Version 8.4.1
Escrow Squad feature showstopping bug fixed
Squad Points upon spawning
Version 8.4.0
Escrow Squad feature
New mouse interface. ctrl-left click on a ship while it's on the map to activate AND interact with the buttons. This is only a very rough, very early demo
Version 8.3.0
Brand New Dial (2.0 style)
Reveal+automove
Version 8.2.5
Massive optimization of the launching process with the content self-check
Autospawn squads with URLs again
Say 'set' button in player windows
Tons of fixes
Version 8.2.0
The Full 2nd edition is now playable with this module
Backward compatibility with 1st edition is fully maintained as well
The 1st edition art assets were stripped out to save space. To get them back, go to the Content Checker and download it all back
Version 8.1.0
2 new playable 2.0 lists (autospawned) from some Worlds 2018 demo games, featuring Vader + 3x Black Ace and Boba Fett + Joy Rekkoff + Zealous Recruit
Version 8.0.9
Autospawn bug fixed - you can now give it a squad URL again
Version 8.0.8
Playable 2.0 lists (autospawned) from the team covenant demo game, featuring Captain Feroph + 3x Black Ace + Maarek vs Edrio + Benthic + Jek + Gray Sq Bomber
Tallon Roll 1 uses a new shortcut to avoid a conflict with +1 hull
More work continued on the 2.0 elements
Version 8.0.5
Autospawn bug fixes (dual cards possible again; U-Wings can flip again; stats alteration due to cards again; ordnance + illicit tokens again, etc.)
S-Foils work the same way (ALT-U) and alters the gfx of the x-wing a bit
Content Checker is now the only way to get new content and flashes red when stuff is available
Some work started on the 2.0 elements
Version 8.0.0
New automated update system; no need to download a new module every time a few cards or ships come out (unless there's a brand new mechanism or new tokens)
Barrel roll and decloak templates now appear for all players and observers if spawned in open space, instead of just the initiator.
Version 7.7.1
Sheathipede-class now shows correctly rotated ship action (shift-a, etc.)
Many ships which can have the forward launch ability can now launch these bombs with the CTRL-SHIFT-B frontal bomb spawner
Chopper astromech is now correctly counted as 1 squad point during autospawn
Some issues with illicit and extra munitions token in the same list during autospawn is now resolved
TIE Silencer maneuver ref card now shows bank 3 as green instead of white.
Version 7.7.0
M12-L Kimogila Fighter (wave 12) is now fully playable
Sheathipede-class Shuttle (wave 12) is now fully playable
TIE Silencer (wave 13) is now fully playable
B/SF-17 Resistance Bomber (wave 13) is now fully playable
Autorange is now possible for all types of arcs, adding front aux arc, mobile turret arc and bullseye arc + bug fixes for older autoranges
Autorange toggled on will now be visible to all players and observers
Bombs can now use the Forward 5 maneuver template for Bomb Launching
Cargo Debris will now be involved correctly in an overlap event even if it's rotated
Version 7.5.2
The Lancer-class Pursuit Craft arc graphics will now rotate with the ship's orientation
Version 7.5.1
Barrel rolling into empty space no longer only works for the player performing the roll
Alpha-class Star Wing now has side action icons
Lancer-Class now has better options for firing arc toggling
Version 7.5.0
Alpha-class Star Wing (wave 12) is now fully playable
In-Arc (front and back) autorange finder is now available, toggled with CTRL-SHIFT-F and CTRL-SHIFT-V respectively
Illicit, Extra Munitions tokens spawn on their respected cards during autospawn.
Nastah Pup can autospawn with the right pilot skill if Hound's Tooth title is equipped
Lancer-Class Pursuit Craft has a simpler arc toggle graphic shortcut (CTRL-F used for all 4 directions)
Overlap events now display the red flash for both players
Version 7.4.3
Cards from wave 12 and 13 preview articles
Bomb Spawner now deletes for every player when used to deploy bombs, not just for the owner
Deathrain style front bombing now has all the same options regular bombing has
3 new maps from the vassal league s5 sponsors
Version 7.4.1
Templates and ships can self-detect an overlap with obstacles/ships with 'c' for templates and 'alt-c' for ships
Repositioning with barrel rolls and decloaks, as well as weird versions of these (with banks or fwd 2) can self detect an obstacle
Bomb spawner once more completed with hard turn 1 and bomblet token
Autorange finder with CTRl-SHIFT-L with turrets or target locks, with obstruction detection
Version 7.1.2
New StarViper pilots, illicit and condition cards
TIE Aggressor can have side actions, dial no longer has fwd 5
Anti-cheat dial message is now less trigger happy
Version 7.1.0
TIE Aggressor fully playable, wave XI complete
TIE Aggressor can now Tallon Roll
Anti-cheat measures makes this update mandatory
Version 7.0.8
Scurrg H-6 Bomber fully playable
A few more tokens appear with autospawn with certain cards (ie ps12)
Version 7.0.7
Auzituck Gunship fully playable
Bug affecting 7.0.5 ships moving in a map with pre-7.0.5 obstacles is now fixed
Version 7.0.5
C-Roc cruiser is now fully playable
Bug affecting certain ships who no longer triggered the overlap (like they did in 7.0.1 but no longer could in 7.0.3) event has been fixed
Flipped obstacles (CTRL-S) now work with overlaps
Version 7.0.3
Cards from TIE Aggressor and Guns for Hire previews
Popup informing you of new version to download, with clickable link
No more reports of ship movement/overlap in your player hand
Lorrir + StarViper Mk.II style barrel roll now work for StarVipers, changed shortcuts (see "How To & Shortcut" in the module under Weird Ships #1, or right click on the ship)
Version 7.0.1
Overlap detection: ship on ship, ship on obstacle/mines, ship fleeing the map, template on obstacles/mines
Cards from wave 11 and Jabba previews
Maneuvers redone in java - must update
News about tournaments/leagues upon logging

Version 6.5.3
AutoSpawn bug fix for 6 cards from "Hit and Run" preview article
U-Wings now spawn with a focus token
Version 6.5.2
AutoSpawn moved to player window, restricts usage to player # owning the window
AutoSpawn layout changed to regroup ships up top
6 new cards added from Hit and Run preview article (scyk pilots, etc)
AutoBump bugs fixed: straights no longer leave gaps, range rulers no longer crash it
Dual cards spawned with autospawn now warn user of decision to make
Version 6.5.0
Autobumping with the 'c' shortcut
Autospawn improved
Sabine's TIE Fighter can drop bombs
Version 6.4.0
Squad AutoSpawn from web
TIE Striker can now segnor's loop
Modified OpenDial graphics for TIE Advanced and TIE/fo fighter (missing 5 forward move)
Version 6.3.2
Upsilon shuttle is now playable
All cards up to C-ROC announcement are now added, Wave 10 100% in
Sabine's TIE Fighter can now drop bombs
Graphic helpers to let you use or anticipate BoShek crew's effect
Version 6.3.0
U-Wing and TIE Striker now 100% complete and bug free
4 dials were changed (for BoShek functionality): Aggressor, JumpMaster5000, StarViper and Quadjumper. Please respawn
Custom S&V pilot card, custom upgrade card and Full Dial revised under Pieces/Missions
Version 6.2.6
U-Wing now playable
TIE Striker now playable
Revised helper graphics in "How To & Shortcuts"
Version 6.2.4
Draw a specific card is done via the Observer player window instead. Bring your cards to it and select-draw a card there.
Basic maneuever helper reference image has been updated with the newer moves
Version 6.2.3
Quadjumper is now playable
New added cards from the Fly Backward article
Heroes of the Resistance cards (last 3) are now fully added
Ability to draw a specific card from the main damage deck
Version 6.2.2
New added cards from the Suppressive Fire and Fanatical Devotion articles
YV-666 aux arc (CTRL-N) has been slightly fixed
Version 6.2.0
Heroes of the Resistance is now fully in
New added dice results are complete, can be set to other faces manually, can be rerolled
Shadow Caster has a cyan hue instead of red for its mobile turret, also has visible right click shortcut for orientation changes
Version 6.1.0
Protectorate Starfighter is now playable
Lancer-Class Pursuit Craft is now playable
ARC-170 is now playable
Cards from first wave 10 preview
Special Forces TIE Fighter can now do a segnor's loop (bug fix)
Version 6.0.2
Special Forces TIE Fighter is now playable
Cards from wave SF T/F preview
Huge ships no longer have crippling lag as time progresses
CR90 and Raider even have an ultra fast no-stats versions for their ship tokens
Version 6.0.0
Complete overhaul of ship (small, large) arcs
Cards from wave 9 preview and ARC-170 preview
Screen Shots
Players
AidenDouglass
hendersondayton
littlebull76
Parakitor
KickinAces
TrevorGoodchild
18thAngel
Azrael909
Tortello
Pieter