Module:Beyond the Rhine
From Vassal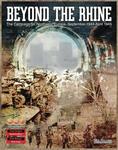 Files and Module Information
Filename
Filetype
Size
Date
Compatibility
Developer
Other Contributors
1.22
BTR_1_22.vmod
Module
83.46 MB
2023-02-05
3.6.11
Jeff Coyle
Jim Pyle, Herman Wu, Perry Andrus, Myk Deans
1.21
BTR_1_21.vmod
Module
83.3 MB
2022-11-06
3.6.7
Jeff Coyle
Jim Pyle, Herman Wu, Perry Andrus, Myk Deans
1.20
BTR_1_20.vmod
Module
83.31 MB
2022-03-28
3.6.5
Jeff Coyle
Jim Pyle_Herman Wu_Perry Andrus
1.19
BTR_1_19.vmod
Module
85.39 MB
2021-12-12
3.5.8
Jeff Coyle
Jim Pyle_Herman Wu_Perry Andrus
1.18
BTR_1_18.vmod
Module
85.39 MB
2021-08-22
3.5.8
Jeff Coyle
Jim Pyle_Herman Wu_Perry Andrus
1.17
BTR_1_17.vmod
Module
85.29 MB
2021-08-03
3.5.8
Jeff Coyle
Jim Pyle_Herman Wu_Perry Andrus
1.16
BTR_1_16.vmod
Module
83.82 MB
2021-07-26
3.5.8
Jeff Coyle
Jim Pyle_Herman Wu_Perry Andrus
1.15
BTR_1_15.vmod
Module
83.17 MB
2021-01-03
3.3.2
Jeff Coyle
Jim Pyle_Jeff Coyle_Herman Wu_Perry Andrus
1.14
BTR_1_14 No FOW.vmod
Module
78.85 MB
2020-11-03
3.3.2
Jeff Coyle
Jim Pyle_Jeff Coyle_Herman Wu_Perry Andrus
1.13
BTR_1_13 No FOW.vmod
Module
78.76 MB
2020-11-01
3.3.2
Jeff Coyle
Jim Pyle_Jeff Coyle_Herman Wu_Perry Andrus
1.12
BTR_1_12 No FOW.vmod
Module
78.85 MB
2020-06-08
3.2.17
Perry Andrus
Jim Pyle_Jeff Coyle_Herman Wu
1.11
BTR_1_11 No FOW.vmod
Module
78.65 MB
2019-11-25
3.2.17
Perry Andrus
Jim Pyle_Jeff Coyle_Herman Wu
1.10
BTR_1_10 No FOW.vmod
Module
78.5 MB
2019-10-25
3.2.17
Perry Andrus
Jim Pyle_Jeff Coyle_Herman Wu
1.05
BTR_105.vmod
Module
79.74 MB
2017-05-16
3.16
Jeff Coyle
George Hayward
1.04
BTR_104.vmod
Module
79.51 MB
2016-06-24
3.16
Jeff Coyle
George Hayward
1.03
BTR_103.vmod
Module
79.37 MB
2015-07-19
3.15
Jeff Coyle
George Hayward
1.09 No Fog of War
BTR_1_09 No FOW.vmod
Module
78.23 MB
2019-09-17
3.2.17
Perry Andrus
Jim Pyle_Jeff Coyle_Herman Wu
1.07 No Fog of War
BTR_1_07 No FOW.vmod
Module
78.05 MB
2018-05-22
3.16
Perry Andrus
Jim Pyle_Jeff Coyle
1.06 No Fog of War
BTR_1_06 No FOW.vmod
Module
78.13 MB
2018-01-29
3.16
Perry Andrus
Jim Pyle_Jeff Coyle
1.05 No Fog of War
BTR_1_05 No FOW.vmod
Module
77.76 MB
2018-01-20
3.16
Perry Andrus
Jim Pyle_Jeff Coyle
1.03 No Fog of War
BTR_1_03 No FOW.vmod
Module
77.91 MB
2016-06-24
3.16
Jeff Coyle
Jim Pyle
1.01 No Fog of War
BTR_1_01 No FOW.vmod
Module
79.3 MB
2016-04-26
3.16
Jeff Coyle
Jim Pyle
Comments
Version 1.22 Corrected Combat Markers bug, so that they always display on top of counter stacks. Added keyboard shortcuts for dice roll functions. Updated keyboard shortcuts summary sheet, moved it into Help menu as pdf. On main map, changed piece select highlight to red border. Back-end revamping of Prototypes for OCS markers.
Version 1.21 Incorporated Sub-menus to better organize drop-down menus for land/air units. Added Combat Markers to facilitate PBEM. Streamlined text option of displaying step losses. Added reference sheet of commonly used keyboard shortcuts.
Version 1.20 Minor back end updates to eliminate error messages.
Version 1.19 Minor adjustments to enable v3.6.x compatibility without generating error messages.
Version 1.18 Decrease size of Mask graphics to obscure less of the counter area for the friendly player.
Version 1.17 Updated charts and tables to reflect latest living rules version. Fleshed out some counter unit names for historical interest.
Version 1.16 Minor scenario setup updates and corrections to reflect latest living rules version. Added additional Inventory All function, higher contrast label for inactive aircraft.
Version 1.15 Added Fog of War functionality, so that players can now Mask all their desired pieces, except for Exploit and Out of Supply markers. Also revamped order of arrival displays. Ongoing game vsav files from v1.14 will NOT be compatible with this version.
Version 1.14 No Fog of War Adjusted transport Fill Levels at setup for all scenario files. Optimized map and holding box display sizes for v3.3.2.
Version 1.13 No Fog of War Fixed bug with Axis Fueled resetting. Added multiple levels of Ts to transports.
Version 1.12 No Fog of War Counter highlighting function has been added to help find HQs, SPs, transport assets, airbases in large stacks. 7 bonus counters for British and Cdn AT battalions also added, incorporated into scenario setups and reinforcement schedules. Alternative Allied/Axis Interdict markers (equivalent to Trainbusting) also added, sharing same global key command for marker removal.
Version 1.11 No Fog of War Some fixes to the scenario file setups. Also added some bonus counters from the Gamers Christmas mailings from the 1990's, including counters for the Me-163 Komet and Ho-229 jet powered flying wing (aka V-3).
Version 1.10 No Fog of War All scenario errata and loose ends have now been reconciled with latest v1.1 of the Living Rules, superseding the Sep 2019 errata listings. 2 versions of the Grand Campaign setup are available (default and version with Perry Andrus's notations). The latter does not have an option for Solo play, so folks can review both versions and choose the one most appropriate to their situation.
Version 1.09 No Fog of War Master reinforcement schedules have been updated and reorganized into different stacks according to arrival locations, then customized to the 2 map campaign scenarios. All 10 scenario setups reviewed and updated to incorporate Sep 2019 errata. Bonus Free French counters now incorporated into reinforcement schedules and scenario setups. Some counters are labeled as 'errata' and 'unaccounted for'; these reflect conflicts with and/or additional items discovered since the Sep 2019 errata document. These have been submitted as future OCS errata/inclusion into the Living Rules.
Version 1.08 No Fog of War NOTE: This .vmod is corrupt. I can't upload a good 1.08 because the vassal.org software grabs the corrupted 1.08 in its file storage. I will have to create a version 1.09 and upload it after I return home.
The good 1.09 version of the module adds a corrected setup for Scenario 6.9, adds an optional version of the Brit 157/52 AL with Leg MPs in Combat orientation.
Version 1.07 No Fog of War This version of the module adds a yellow transparent hog OCS marker for better visibility atop a stack, fixed the Weather Forecast window so the Allied player can see it, turned off Marked Moved on some of the windows.
Version 1.06 No Fog of War This version of the module adds nationality letters (A, B, C and CW) to Transport points, Pontoons, Breakdown Regiments, Eq and Pax because I could not tell the difference
Version 1.05 No Fog of War This version of the module adds new Supply Cache markers from OCS Smolensk
Version 1.03 No Fog of War This version of the module adds new French units added in Tunisia 2
Version 1.04 adds new French units added in Tunisia 2
Version 1.01 No Fog of War This version of the module adds numerous small fixes and a revised Masking procedure. Now you can only mask units that belong to side you are logged into. Also added is an action to temporarily highlight all units of a formation. Finally, Step Loss markers have a 'zero' value available for increased FoW. Alternatively, you can use a new Step Loss Text Label function to track step losses without using markers at all.
Games started on Version of 1.00 of the No Fog of War version of the module, should be able to played on this new version, as long as you remember to Refresh Counters.
Version 1.00 No Fog of War This version of the module contains none of the custom code developed by George Hayward. Fog of War is handled by manually masking units and by using the Division Holding Boxes. There are four private windows in the module. You must be signed as the German (or Solo) player to access the Axis Divisions or Wacht am Rhein windows, and as the Allied (or Solo) player to access the Weather Forecast or Allied Divisions windows.
Version 1.03 corrects the problem where Move mode enemy units were not masked. To correct the problem on games started in earlier versions, both players must refresh their counters.

George Hayward developed all of the Fog of War (FOW) enabled OCS modules. Sadly, he passed away in June of 2013.
In order to allow users to utilize George Hayward's fine FoW functionality, this module was built on a copy of the module of the The Blitzkrieg Legend module. I was able to keep most of George's functionality, but there were a few quirks I encountered that required certain workarounds in this module.
Disabling FoW – The setup fields were set up with FoW turned on, and for some reason, I was not able to turn it off for most of the setups created. If you do not want to use FoW, just make sure that both players assign themselves of both the Allied and German sides when they play.
Show ZOCs – I couldn't get this functionality to work, but I can't remove the menu option.
Sides – Selecting sides is independent from selecting FoW for Commands. Sides are only used for hiding the Weather Forecast box from the Germans. I tried to set up a similar box for the German player for Wacht am Rhein, but due to a quirk that prevents combat units from being pulled from the box with FoW was turned on, the box is accessible for both sides.
Phantom Images when moving units - All the OCS modules with the FoW logic now show an offset phantom copy of the image on the screen.
Replaying PBEM moves - When replaying log files of moves, you will need to hit the forward key approximately 10 times before the logged moves appear.
Small Markers – Smaller, Semi-transparent, counters for DG, Out-of-Supply, Exploit, Hedgehogs, and Strat Moves are available to be placed on stacks to make it easier to see the top-most combat counter. To load them directly on a stack, select the top unit and use the following shortcut key (these are the same shortcut keys used to place the normal-sized counter, but it requires that the Shift key also be pressed):
DG – SHIFT CTRL G
Out of Supply - SHIFT CTRL O
Exploit – SHIFT CTRL E
Hedgehogs – SHIFT CTRL H
Strat Move Mode – SHIFT CTRL S

Fester Platz and Alarm Pools – Due to a quirk in the way Decks are handled with FoW, the Fester Platz and Alarm Pools are populated with dummy chits (identified with a red P) in the German Offboard Box. When you need to pull a random chit, select the stack of units and drag a chit on to the map from the Pool. Press CTRL R to replace the chit with the real unit. If a Pool unit needs to be added back to the Pool, select CTRL R again to turn the unit back into a chit and send it back to the Pool.
Fueled – Individual mechanized units can be marked as Fueled, select CTRL U to place or remove a small F from the upper-right hand corner of the unit.
Inactive Aircraft – Individual aircraft units can be marked as Inactive, select CTRL I to place or remove a small I from the upper-right hand corner of the unit.
Reset Counters – The Reset Counters menu provides options to assist in the Clean-Up phase of a player's turn. Note that when you select one of the Remove DG functions, it will only remove the DG counters (regular sized or small) marked with that side (A or G). If you have manually placed a generic DG counter, it will not be removed.
The Reset Fueled action will perform 3 functions: 1) It will flip all division/brigade markers for the selected side to unfueled side, 2) It will delete any fueled markers for that selected side, and 3) reset the Fueled marker on any mechanized units for that side.
Screen Shots
Players
Jeff Coyle
Ulv Miller
Perry Andrus
AmusingTitle