Module:Blackbeard
From Vassal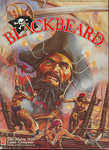 Files and Module Information
Filename
Filetype
Size
Date
Compatibility
Developer
Other Contributors
1.16
Blackbeard-1.6.vmod
Module
18.15 MB
2022-03-15
3.2.17+
DDD Game Designs - Craig
Ulfgdar
1.15
Blackbeard-1.152.vmod
Module
13.07 MB
2016-07-01
3.2.17+
DDD Game Designs - Craig
Ulfgdar,alfonso
1.12
Blackbeard-1.12.vmod
Module
9.99 MB
2014-03-03
3.2.11
Ulfgdar
alfonso
1.11
Blackbeard-1.11.vmod
Module
5.78 MB
unknown
unknown
alfonso
Comments
Version 1.12
Changes from 1.11 version:
Added missing pirate tile for Kidd, plus a bigger size marker for numbers.
Moved the chit and card decks from the board to their own window for easier placement.
Added and corrected some properties on various chits.

Version 1.15
corrected Masking problem with counter ownership.
Remade by hand Merchant Ship Counters to correct size variances, which made layers buggy.
Revamped the Draw Deck window and created a separate window for the various "Counter Cups".
Separated the Cards from the Counters in the counter tray.
Ship Cards and Pirate Cards now appear in a completely separate window.
Added Captain Jack Sparrow card and counters from PotC.
added 4 New ship types: Flute, War Sloop, Brig, and Frigate.
Introduced optional rules in menu bar.
Added Notes menu to the menu bar.
added Safe Haven Counters.
modified the player color square to a dot on the counter so you can see counters under the pirate counter.
added ownership colors to Kings Commissioners
Corrected a number of buggy counter functions.
Introduced different color highlighters for Kings Commissioners on map tracker.
added hex grid.
Note: After placing a Ship Card or Number Marker you will not be able to select it unless you hold down the ALT key. This was done to minimize accidentally grabbing these Items while in the player window.
Version 1.152
Corrected Kings Commissioner Cup.
Number markers can now be selected as any counter, old feature proved annoying.
Screen Shots
Players
alfonso
ArmedMedic
JeffGeorge
kheferen
Minaya
borat
hopfrog
thehermit
BryJones
Cartwright
TKaz84
GregN
scrase
CMV233
randomlife
daxelos
porkbelly
davidk64
Craig