Module:Campaign Commander Volume III: Punic Island
From Vassal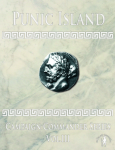 Files
Module Information
| | |
| --- | --- |
| Maintainer | Judd Vance |
| Contributors | |
Comments
Click "Charts" button on the icon menu bar and then select the "How to use this module" tab for tips on using the module.
1.03 updates:
Added die roller to battle boards (1.03b).
Right-click on resource marker and select "spend for operation" - it automatically reduces the count by one and adds an operation marker.
It then adjusts the player's supply marker to full supply.
Right-click on the supply marker and select the option and it automatically adjusts for the correct number of supply points.
Target marker in the battle board does not stick to units.
Reinforcements counters automatically play when events occur.
Many events trigger when card is played (VP cards, Syracuse switches sides, etc).
All map zones named
Better Battle Chit mechanism
Leaders are drawn randomly and automatically.
Screen Shots
Players
Judd Vance
Pierre Miranda
Tal S