Module:Dominant Species
From Vassal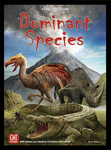 Files
Module Information
| | |
| --- | --- |
| Maintainer | Slimy |
| Contributors | Joel Toppen,Slimy |
Comments
VERSION 5.2
* Made the Earth tile stacks show if there are more tiles below more realistically.
* Report deletions in red and clonings in green.
* Added Notes window.
* Restricted movement trails to the Main Map.
* Added button to clear dominance markers – intended for use in final scoring.
* Made available menu option to report species counts.

VERSION 5.1
* Added a button to toggle an overlay labelling hexes and vetices.
* Consolidated Toolbar into a more coherent format with Setup and End-of-Round sub menus.
* The Setup menu now contains has automated buttons for each step.
* Created an End-of-Round option to report on Endangered Species.
* Created an automated Dominance Audit tool.
* Fixed reporting bug in Arachnids window.
* Updated picture in the Elements window to advertise the Decks' right-click options.

VERSION 4.1
* Fixed reporting bug in Arachnids window

VERSION 4.0
* Setup buttons disabled after setup
* Internal optimizations based on  VASSAL version 3.6.5
* Basic support for a randomized setup
* Apply grids to the planning zones so that pawns and elements slot into place
* Give Elements a back
* Fixed issue where players could secretly choose Elements
* Updated button for Dominance Markers
* Renamed Earth Tile stacks
* Automated handling of Dominance Cards

VERSION 3.0
* Changed name of "Extinction Window" to "Eliminated Species" to better fit with the rules and avoid confusion.
* Added Movement Trails to the Species cubes
* Refined outline of selected Species cubes
* Mouse stack overview for Eliminated Species and Main windows fixed
* Restricted hex grid to hex tiles
* Standardized movement reporting across all windows
* Non-rectangular outline for pieces when selected
* Removed ability to flip Dominance cards as unnecessary and confusing
* Removed redundant menu commands from Earth Tiles
* Removed the Earth tiles window as it no longer needed
* Added a "Dominance Checked" marker
* Created initiative slots for better reporting of initiative marker management
* Added module documentation

VERSION 2.0
Corrected behaviour of Earth Tiles so that they are not automatically face-up in the decks.
VERSION 1.1
1. An all-in-one Dominance display (thanks Chad!)
2. Cheat Sheets are retained but no longer have the dominance section.
3. Cubes and Pawns are now stowed in "decks" and a counter has been added which maintains an ongoing inventory of cubes and pawns available.
4. I added a counter to the three Earth Tile stacks.
5. A few erroneous reporting bugs were fixed.
-Joel
Screen Shots
Players
Joel Toppen
philmcd
John Fowler
Batei
mshinners
randomlife
leuh1
greygor
TomMcCorry
Michael Halimi
jpdepotte