Module:Dungeons & Dragons Miniatures
From Vassal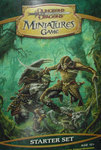 Files
Module Information
| | |
| --- | --- |
| Maintainer | thewoodcutter |
| Contributors | Darkfather, tullywi, Hougar, Calsir, kevin |
Comments
Dungeons and Dragons Miniature Skirmish game. Updated through Premium Set 2 (04/20/2020).
The Eternal Campaign extension contains extra maps and tiles that have been used in the Eternal Campaign.
DDM2 Notes
This is the Mod for DDM2 game. It contains all units as of 1/11/18 . The DDM2_ext will be required to run this mod properly.|
RPG Mapper Extension Notes
There is a new extension called RPG Mapper. It takes the original RPG Mapper module and allows it to work with the latest minis. It will work with all future editions of the skirmish module. This extension is not compatible with skirmishing. If you want to do both, I suggest having a folder for skirmish and a folder for RPG. Both folders would contain the module and extension folder. The new RPG Mapper extension should then be placed in the RPG extension folder.
This extension is for running RPG sessions on Vassal. It is mostly made up of the Vassal mod RPG Mapper. This extension gives the old module an automatic update as new units come out
Scenario Cache Notes
This contains the Icingdeath Icon and Icingdeath's Lair map.
RPG Mapper Module 1.5.1 Notes
Playing aid for DMs running role-playing campaigns
This module is heavily based on the work of Amurayi and Darkfather, utilizing the base map and figures from the DnD Miniatures Skirmish game. What I added were several features for the DM and players to add full functionality to a online roleplaying session.
This module has only been through light playtesting. Feel free to send comments and suggestions to me on this forum or at kevin@comstockcreations.com. I'm very interested to know if it works well/poorly, where it needs works, etc.
Thanks, Kevin.

RPG Tactical 1.1 Notes
This is a rework of Miniature Skirmish Game and RPG Mapper to be used by groups composed of players and a gamemaster. It introduces the side of Dungeon Master that has control over the map setup and the display of tiles and units. Of course, credits are due to the creators of Miniatures Skirmish Game 1.14.4.
Release Notes
1.1.0 - 12/16/2012
Changed Areas of Effects:

Added 4 different interchangeable shades
Moved the area of effect layer below Units and Notes
1.0.0 - 07/10/2009
Screen Shots
Players
MikeyChraal
DJDodgy1
Jamtanker
ElFantasma
Drakosfett
kooleaf
Kenkos11
Tigrebianca
LukiNo
guilmon1o1
lecter
tack317
macrofire
ALLelf
pana1999yote
zephyrstorm
Marael
Lievano
alcar1
idistheego
Quoriil
Gnomeslayer
MisterMax
taellik123
NOX2019
warmade
jhksauser
asher
chinoquezada
Hithilome
emma2007
stonelink
iankyronvet
eganic
RedBlade
Asteron72
fprophet
tribedown
Wicked133
nijineko
javico
Calsir
kevin
gevrik
bproth
tormee
Papajeano88
nijineko
Takaholic
Adaman
4GRANDBLAND