Module:Dust Halo
From Vassal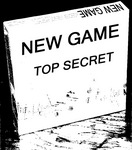 Files
Module Information
| | |
| --- | --- |
| Maintainer | postrodent |
| Contributors | postrodent |
Comments
Dust Halo is an original game of orbital space combat, set around a gas giant in a distant star system. Mine resources from the planet's rings, build up your space station's defenses, and launch spacecraft to take the battle to your enemy.
THIS GAME IS STILL IN PRE-ALPHA TESTING. For more information, e-mail postrodent [at] gmail [dot] com.
This game has been playtested only a half-dozen times. In its present state it is playable, but probably not well balanced. Rules are available in the Files section; please feel free to play it yourself, and I would be grateful for any feedback. I can be reached at postrodent at gmail dot com.
This game will probably be published in a printable tabletop form as freeware.
Screen Shots
Players
postrodent
Algernon
MisterWolf