Module:Epic (Unpublished)
From Vassal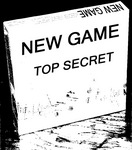 Files and Module Information
Filename
Filetype
Size
Date
Compatibility
Developer
Other Contributors
0.2
Epic_0_2.vmod
Module
584 KB
unknown
unknown
Austerity
Austerity
Comments
A fast-paced comic-book type card game
Please e-mail me for information and/or times you might want to try it out with me.
mercurare (AT) gmail (DOT) com
I'm trying to balance test this game, rules and cards. I would appreciate the help! :)
The official rules are in the game mod file. The Vassal version of the game will support up to 6 players but currently only has the 2 player map installed. This is also not all of the cards in the Core set, it should be over 200 in the end phase.
This is designed as a TCG/CCG. To make a "deck" simply drag cards into the Powers pile. You can save and load decks from there. Draw cards into your "hand" window so opposing players don't see them.
Version History:
BETA
0.1: Original release (now removed from files)
0.2: Added new "Example" cards to help file as well as card list
Future Release Features (in no specific order):
1. Completed cardlist for Core set
2. New expansion "Clash"
3. New vassal specific "how to play" document
4. 3, 4, 5, and 6 player gameboards
5. Alphabetical card lists
6. Card Art? (I need artists! Contact me if interested)
Screen Shots
Players