Module:Middle East Strike
From Vassal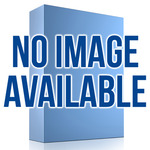 Files
Module Information
| | |
| --- | --- |
| Maintainer | Stuart Sheppard |
| Contributors | |
Comments
Update July 2022: Multiple counter fixes and improvements, including additional theoretical USSR expeditionary forces etc. Airbase layout changes. Strategic map enhanced to include approach hexes from off map reinforcement sources.
New political events table for use with specified scenarios.
Save game file with units deployed in suggested starting positions (based on peaceful conditions). USSR units are pretty accurately placed. Everything else flexible.
Rules supplement - feedback welcome.
OOB And Setup supplement - feedback welcome.
Very early draft scenario supplement.
Zip file containing word versions of the supplements plus an excel file with resources (SF, Political Events, Casualty tracker etc.) The rules, scenarios and setup are works in progress but things have slowed down recently so I figured I'd get it all out there for others to enjoy / use.
Update May 2021: Multiple counter fixes and improvements. Airbase layout changes. Minor map changes (to USSR airbases). Rules supplement - feedback welcome.

Based on Victory games classics Gulf Strike and Aegean Strike. This expansion includes both those as well as covering the entire Arabian Peninsular, eastern Egypt, a bit more of the Balkans, significantly more of the Caucasus and USSR 'stans, Afghanistan, Pakistan and India.
Hugely based on the original Gulf and Aegean strike works done by Richz99 and Craig68x.
Original orders of battle for the nations covered by the original Gulf and Aegean strike.
Alternative or expanded OOBs (circa 1989) for USSR, Turkey, USA, Britain, France and Saudi Arabia.
New OOBs for Israel, Egypt, Syria, Lebanon, Jordan, Pakistan, India, North and South Yemen. Plus UN, CUBA, ANZAC and other potential participants.
New units: Freight / cargo ships, Guerilla Units and ground based radar.
More to come: Suggested rules for using the new units, expanded reinforcement schedules for NATO, USSR, Warsaw Pact. Mega and smaller Scenario suggestions (yes including an Alien invasion ... cos why not?).
A revised map is being worked on to iron out some Strategic map alignment and earth curvature issues.
Screen Shots
Players