Module:Moonbase Alpha
From Vassal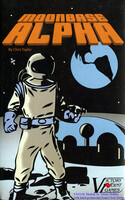 Files
Module Information
| | |
| --- | --- |
| Maintainer | Tobias |
| Contributors | |
Comments
See "Help -> Instructions" in the module for instructions on how to use this module.

Version 1.0 is playable without problems. Newer versions only add a little bit of comfort or correct minor mistakes.
Version 1.0
Version 1.1
Lunar Mine and Research Lab counters added.
The Luna Mining Corp 6 firepower crawler now has the firepower underlined.
All players can flip the Stock Market Event counters.
Version 1.2
Transport counter (for Tech Card 24) added.
Screen Shots
Players