Module:Napoleon: The Waterloo Campaign, 1815
From Vassal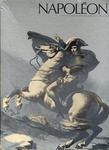 Files
Module Information
| | |
| --- | --- |
| Maintainer | shilinski |
| Contributors | wga |
Comments
Napoleon2-v1 is the Avalon Hill version of the game. It is usually referred to as Version 2.
In July 2013, I uploaded Columbia Games' new version of Napoleon (4th edition). The older version is the 1992 3rd edition. I did not add 3-player capability to the 4th edition; it only is for 2 players.
When you start a new game, do not forget to press "hide" button on the toolbar. It will hide all your blocks from your opponent. You can tell that it worked if the blocks says "upright" in the bottom-right corner.
Screen Shots
Players
morri896
shilinski
usapatriot1963
MedievalBanquet
motoi
Bizzio
justnord
goldenboat
Alby
mking
yams69
cascheif
rgregory
thirts30
daxelos
alexcobo
Sherlock1
Salar
kingpin
lpauperio
MDF
gittes
Napobertrand
MikeO
dangermike
vonhessian
farfalles
Pierre Miranda
Matt Looby