Module:Orchard: A 9 card solitaire game
From Vassal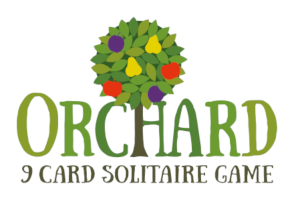 Files and Module Information
Change Log
Comments
Orchard is a quick solitaire "tile laying" game that plays in under 10 minutes. The aim of the game is to harvest fruit (score points) by playing cards so that their fruit trees overlap other trees already in the orchard that bear the same fruit. The more trees you can overlap, the more fruit you'll pick.
A game by Mark Tuck.
How to play the module: Within the module select Help then How to use this Module.
2018 Golden Geek Best Print & Play Board Game Winner
Screen Shots
Players