Module:Remagen Bridge
From Vassal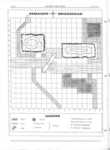 Files
Module Information
Comments
Remagen Bridge 1967
Game written by Henry H. Bodenstedt.
Originally printed in issues 1-4 of Strategy & Tactics Magazine.
Module Created by: Brian Mason
Contact me at brian4482@gmail.com
Boardgame Geek Page: http://www.boardgamegeek.com/boardgame/26601
Version History

Version    Date          Notes
1.0        9/27/08       Initial offering  
1.1        2/18/10       Added v1.1 of Rules
1.2        7/24/10       Added v1.2 of Rules

Known Problems: I originally omitted the page of the Rules that had the number of turns. The game should last 15 turns. I have not edited the module to reflect this though so the turn counter remains at 20.
Screen Shots
Players