Module:Road Rage
From Vassal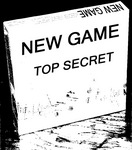 Files
Module Information
| | |
| --- | --- |
| Maintainer | BetaMale |
| Contributors | BetaMale |
Comments
New Cars and Debris
Road Rage is a module that is useful for playing Car Wars (or maybe even other vehicular combat games) via the internet using the VASSAL Engine. It is being developed by Torvald and Steven Spiroff. Future revisions will include more vehicle counters and additional vehicle components, and eventually multiple pre-created arenas.
If you have any ideas for for enhancements or changes, or would like to contribute, please let us know!
There is a Yahoo! group, Car Wars Online, to help with finding opponents.
Screen Shots
Players
BetaMale
jungleboie
raestuart
Kellri
LordJesse
GoldDragonFamiliar
Badger