Module:T.I.M.E Stories
From Vassal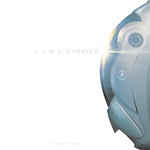 Files
Module Information
| | |
| --- | --- |
| Maintainer | Ramon Ruiz |
| Contributors | |
Changelog
[Unreleased]
Allow placing tokens over a deck.
[0.2.0] - 2018-04-12
Added
Semi-authomatic placing of shields.
Changed
Resolution changed to 150% of previous one. (Previous extensions will not work correctly from now on.)
Card sizes in the manual, according to this 150% general size change.
The manual now includes a section for the semi-automatic shield behavior.
[0.1.1] - 2018-04-12
Deleted
Previous versions, as they are full of bugs.
The 'Setup Map'.
The 'Common Reading Map'.
Fixed
Changed version from 1.1 to 0.1.1, as this is still a beta version.
Clicking on "Close the active location" would previously return all the cards to their decks (objects, codex...). Now it returns only the location cards.
Fixed some movement reports.
Added
A "Return" button to State Tokens.
A "Lose" button to Life Points.
A "Remove" button for Shields.
A "Return" button for Tokens.
Random rotation to Tokens.
Possibility to grab more than one Shield at a time from the Shields Pile.
Possibility to grab more than one Life Point at a time from the Life Points Pile.
Player Tokens owner restrictions.
Time Captain changes automatically after closing a location.
Changed
Plan cards location names, from M1, M2, M3, M4 to NE, NW, SE, SW.
Slightly simplified the creation of scenario Plan cards.
Shield regions naming.
Shield Stacks modified to Shield Decks.
Token Stacks modified to Token Decks.
Player Names.
Additional board above the main board for the Receptacle Cards.
Additional board at the right as a "Card Reading zone".
Module Guide, to reflect all the changes.
Better Shield reporting.
[0.1.0] - 2018-04-10
Added
This changelog. Added to the Help menu.
Decks can only contain one type of card. Adding another type of card on top of a deck has no effect.
Changed
Some text strings were in spanish. It is all in English now.
Module Guide.

Updated with all previous changes.
Corrected some mistakes.
Added more information on extension creation.
Comments
The T.I.M.E Agency protects humanity by preventing temporal faults and paradoxes from threatening the fabric of our universe. As temporal agents, you and your team will be sent into the bodies of beings from different worlds or realities to successfully complete the missions given to you. Failure is impossible, as you will be able to go back in time as many times as required.
T.I.M.E Stories is a narrative game, a game of "decksploration". Each player is free to give their character as deep a "role" as they want, in order to live through a story, as much in the game as around the table. But it's also a board game with rules which allow for reflection and optimization.
(from the BoardGameGeek)
The purpose of this module is to provide an environment for designers that allows to playtest in an easy, fast way. Once all the cards are set up, changing the design of the cards is fairly easy, accessing to the corresponding extension via WinRAR and replacing the specific images.
time_stories_x.x.x.vmod contains the core game of T.I.M.E Stories, with all the game pieces and boards, but no scenario. Scenarios may be loaded as extensions, which can be found in the Discussion page.
Screen Shots
Players