Module:The Struggle of Nations
From Vassal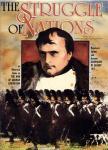 Files
Module Information
| | |
| --- | --- |
| Maintainer | JokerRulez |
| Contributors | JokerRulez, Jeff Wise and Redmax67 |
Comments
2015-08-12 - Module version 1.3.0 has been posted. Fixed some missing counters, minor changes to units and piece palette layout, created the new Dresden pre-setup.
2013-02-23 - Module version 1.2.0 has been posted. This provides some features requested by players. Two forms of masking is available: using a transparent display, and using the original piece backing with a "peek" option. Also added a range calculator and reduced the size of the buttons for the module while also providing some new artwork for new buttons. Finally, added a range calculator to help with dispatching orders.
2013-02-20 - Module version 1.1.1 has been posted. This removes the unit movement reporting on the display boards to enable better hiding of casualties and replacements.
2013-02-17 - Module version 1.1.0 is finished and posted. This corrects the mask unit functionality so the peak windows are no longer needed.
2013-01-29 - Module version 1.0.0 is finished and posted. I did not create the scenario setups but all functionality and components required for play are available.
2013-01-28 - Module is nearly complete. I'll post the first playable version in here when ready. Day or two.
2011-05-21 - Hello Everyone, first run of the module is now available but no units are present. Jeff Wise, the map artist, has just finished the maps and I created an outline module for it. More to come.
Screen Shots
Players
jeb123
JokerRulez(Moderator)
Hank Burkhalter
William Cooper