Module:A House Divided
From Vassal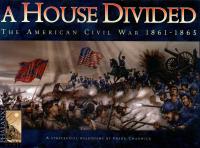 Files and Module Information
Filename
Filetype
Size
Date
Compatibility
Developer
Other Contributors
1.0.7 Phalanx More Options
AHD_v1-0-7.vmod
Module
9.48 MB
2018-02-03
VASSAL Version 3.0+
JimSB
Mike Hall
1.0.6 Phalanx with Optional Rule support
AHD_v1-0-6.vmod
Module
9.19 MB
2018-01-30
VASSAL Version 3.0+
JimSB
Mike Hall
1.0.5 Phalanx
AHD_v1-0-5.vmod
Module
10.54 MB
2010-09-27
VASSAL Version 3.0+
IanSan5653
Bill Thomson(wga), swampwallaby, dcholtx, mehrunes
1.0 Phalanx
AHD.vmod
Module
10.54 MB
unknown
unknown
Bill Thomson(wga)
swampwallaby, dcholtx, mehrunes
0.5e GDW 1st Edition
ahd_v05e.vmod
Module
8.66 MB
2020-05-04
unknown
Bill Thomson(wga)
swampwallaby, dcholtx, mehrunes, Askatasuno
0.4 GDW 1st Edition
ahd_v04.vmod
Module
2.06 MB
2020-04-12
unknown
Bill Thomson(wga)
swampwallaby, dcholtx, mehrunes, Askatasuno
0.3 GDW 1st Edition
ahd_v03.vmod
Module
591 KB
unknown
unknown
Bill Thomson(wga)
swampwallaby, dcholtx, mehrunes
0.2 GDW 1st Edition
ahd_v02.vmod
Module
591 KB
unknown
unknown
Bill Thomson(wga)
swampwallaby, dcholtx, mehrunes
0.1 GDW 1st Edition
ahd_v01.vmod
Module
545 KB
unknown
unknown
Bill Thomson(wga)
swampwallaby, dcholtx, mehrunes
Comments
Game Designer's Workshop/Phalanx Games. Challenging introductory level game of the American Civil War campaign. A PBEM tournament will be organized when the module is fully debugged.
Module configuration, contributors are welcome.
The priority of my vassal efforts will be defined by the number of Players on the Vassal page for a given game title.
Version 0.5 is an update of the old GDW module. Version 0.5e release notes:
Map: Louisville errata corrected. (Thanks @ Esparver73 !)
Map: Moved Army Size Track to Map.
Map: Moved Recruitment Centers to Map.
Map: Added LookAt function to the Map.
Cleaned unused stuff.
Anchored Turn visible to buttons line.
Better Control Markers.
Added River Marker to help in Battle Map.
Ritgh-Click over units show menu : Damage, Kill, Promote Militia, Promote Veteran, Clone, Delete, Entrench
Promoting a Militia autosends a new Militia to Recruitment Center
Version 0.4 is an update of the old GDW module. Version 0.4 release notes:
Graphics Revamp.
Added Charts and Army Size Track.
Added States Milicia, Foreign Troops and Port Defenses.
Sorted the buttons.
Turned counter tray into a multipanel.
Added Batte Window.
Added Splash picture.
Modified turn track to show month and year.
Version 1.0 is the new Phalanx Games version Version 1.0.7: Version 1.0.7 release notes:
Added Maximum and Current Army size markers and set up their initial values in the scenarios.
Added Confederate and Union Command Markers
Added an area on the Confederate Reinforcement pool to track destroyed Veteran and Crack Units for the optional Confederate Replacement Training Rule.
Moved the optional leaders to their own tabbed list in the pieces dropdown.
Version 1.0.6: Version 1.0.6 release notes:
Fixed missing b_overview.gif
Added Command tracks to the Battlefield. Removed them from Player Aid 2 chart
Added the alternate 1861 scenario developed by Alan Emrich for his 3.1 Living rules
Added port garrisons to Confederate units
Added River Crossing to game markers
Added Confederate Naval Assets to markers and created a place for them on the main map
Reorganized pieces tab to correspond to optional rules sections.
Version 1.0.5: Version 1.0.5 release notes:
Removed German tooltips
Updated general tooltips to make them more user-friendly
Changed the dice interface slightly, so it shows as <$playername$> Dice roll = $result$ instead of 1d6 = $result$ <$playername$>
Removed a useless multi-button from the battlefield
Added keyboard shortcuts for zooming (ctrl++ to zoom in, ctrl+0 for zoom menu, and ctrl+- to zoom out)
Removed state names because they were only on some of the cities
Images
Screen Shots
Players
pzrlehr
wga
dcholtx
Chump
usapatriot1963
BillWhi
pfglenn
smaul1
eskravitz
Buck
blackhorse
seanmac31
KevinRohrer
chovesh
PrivateParts
mschemen
CesareBorgia
saturno
mking
Magoo
phantom
rntpsc
Dynaman
c7Jim
TracerBullet
tormee
LordJesse
PTaylor
daxelos
ozpom
Jatian
DerDiplomat
ozpom
paspas
jpat
ubirata
cgmclellan
AndresRodriguez
smaul1
mortificator
CMV233
Chiggy
mehrunes
philmcd
BigDave
shmcbee
daxelos
CMV233
nwright
destroyer1963
ges
anomaly99
MikeO
xrubio
Hal752
IanSan5653 (Ian)
dangermike
kdm98
jll1024
Kevin Rohrer
ChaosWolf
Panther11
tswider
SailingGuy
JimSB
Askatasuno
Bruno Passacantando