Module:Eclipse
From Vassal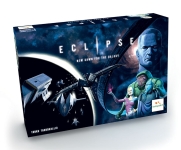 Files and Module Information
Filename
Filetype
Size
Date
Compatibility
Developer
Other Contributors
2.0
Eclipse with Extensions 2.0.vmod
module
46.16 MB
2017-10-10
3.2.16
Vasalli
Markku Penttilä, Antti Pikkusaari, Ilari Aarnio, Klaus Lindfors
1.5.2.1
Eclipse_1.5.2.1.vmod
module
29.23 MB
2016-08-22
3.2.16
Addledbob
Xodetaetl, Eike Hanus, Sean Hunt, Juuso Marttila
1.5.2_xod
Eclipse_1.5.2_xod.vmod
module
27.61 MB
2014-06-20
3.2.11
Xodetaetl
Eike Hanus, Juuso Marttila, Sean Hunt
1.5.2
Eclipse_152.vmod
module
27.02 MB
2012-02-02
3.18
Juuso Marttila
Eike Hanus, Sean Hunt
1.5
Eclipse_15.vmod
module
26.94 MB
2012-01-29
3.18
Juuso Marttila
Eike Hanus, Sean Hunt
1.2
Eclipse_12.vmod
module
25.83 MB
2012-01-17
3.18
Juuso Marttila
Eike Hanus, Sean Hunt
1.1
Eclipse.vmod
module
25.7 MB
2012-01-16
3.18
Juuso Marttila
Eike Hanus, Sean Hunt
Comments
2.0 is a major update by Vasalli; This version includes all official Extensions. In addition to implementing the extensions, I have modified and further developed some of the game mechanics.
I hope you will enjoy the game as much as myself and our test group. Picture quality is less than perfect as we did not have access to the original art work. This means that some of the images have been scanned from actual board game pieces.
Extensions covered are:
Rise of the Ancients
Shadow of the Rift
Black Hole
Nebula
Pulsar
Ship Pack One
Supernova 2

1.5.3 is a minor update by coppro; the only real change is that the green colony ship now appears only when the Plantae side is up. EDIT: I got it backwards. Will fix when I get the chance.
1.5.2_xod ships improved graphics I (Xodetaetl) have made in 2012. Replacing the blurry background with a new image using a touched up artist's version of the milky way, fitting the lore. I also remade population cubes and touched up other pieces. See screenshot below. Versions 1.5.2 and 1.5.2_xod should be able to play together, let me know if you have any issue.
1.5.2 contains mostly bug fixes and is strongly recommended for all new games. 1.5. is stable enough to complete any ongoing games, no worries there. Older releases should be downloaded and inspected only out of curiosity on how much this module has been improved. ;)
Before playing, please go through Instructions in module, found behind question mark in toolbar.
Module is in open beta, although fully playable. Feel free to offer any tips and help in developing it!
Screen Shots
Players
Juuso
Eike
Francis
littlebull76
Skeezicks66
Richard Krafty
Daniel Jacobsen
leuh1
SOU
Swav
outlander000ITA
Kevin Rohrer
NeoeN_ITA
Morpheus
Belshire
Aaron
BrotherZeki