Module:Traces of War
From Vassal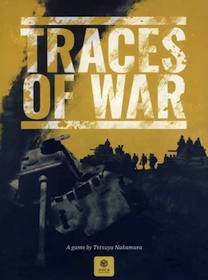 Files and Module Information
Filename
Filetype
Size
Date
Compatibility
Developer
Other Contributors
1.3
Traces of War1.3..vmod
60.05 MB
2023-04-11
3.6.7
Dave Deitch
Change Log
• 2x German 6A HQ on the map should have been the 6Pz
• You can now select the bottom unit in a stack without moving the top around.
• Soviet 2GM missing on the map
• Soviet 22G missing on the map
• X2 Soviet Chits added to the chit pull.
• Added the Soviet / German NATO symbol counters to the counter tray.
Comments
Traces of War is a two-player game that simulates the intense fighting between Axis and Soviet forces after the battle of Kursk during August 1943 to March 1944. A major Soviet offensive is launched against a German mobile defense. Will the breakthrough be successful?
Screen Shots
Players